Florida puts 'In God We Trust' back in schools
---
Sad times: Vermont will run 'trans' for governor
---
---
---
Prayer need: where are these people?
---
Prayer need: seven members of family killed in crash
---
Twitter suspends Jones for week
---
World watch: Trump dares Cuomo
---
When Ben Carson embraced Christ
---
Did angel rescue famous race car driver?
---
Sad, sorry times: the most evil abuse details (caution; graphic)
---
President denies using racial slur
---
God's Creation: waves of garbage
---
Chaos as police question Indian bishop
---
Prayer need, strange times: nun caught with cocaine
---
Shock poll: most Democrats favor socialism
---
Signs: we've seen fire, we've seen rain
---
Health watch: fighting inflammation
---
Dead fish cause emergency declaration
---
Is death toll from 9/11 more like 10,000?
---
Holy water at Notre Dame toxic?
---
---
Pittsburgh bishop: some named in upcoming grand jury report still in ministry
---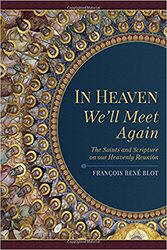 ---
In case of outage, go to backup: www.spritdaily.org
---
`