Miracles come with the Cross and 'Mary's Tear'
---
Mystery of Lourdes 'photo' solved
---
When a demon spoke about an apparition
---
Sister Lucia's self-examination
---
German apparitions: the alleged messages
---
Prophetic pulse: pandemic about to fade or resurge?
---
Two mysteries: are they both really photos?
---
History of devotion to Saint Joseph
---
---
Mass readings
Mary's Message
Prayer of promises
Mary's Calendar, February,
Prayer Requests
---
Donations: we need and appreciate it
Video of retreat: the hidden apparitions and secrets of Mary
---
[Click here to make announcement]
Birth Control Risks To Your Health
The State Of the Union - Saving The Cross
New Virtual Pilgrimage To Medjugorje! Learn History Of This Sacred Place and See Sights Never Seen Before! By 206 Tours Guides Slavenka, Ivan, and Slavica! Our Lady Pray For Us!
Health Risks of Abortion to the Woman
St. Joseph Conference On-Line With Fr. Don Calloway, March 19
School of Catholic Demonology and Spiritual Warfare
Pray Stations of the Cross With St. Joseph This Lent
Pilgrimages: Holy Land, Medjugorje, Lourdes, Italy, Poland, Fatima, Padre Pio, Oberammargau, priest with Mass daily with 206 Tours, high quality
Enroll Yourself and Your Intentions in 40 Masses
---
Scriptural Rosary (Sorrowful)
Daily devotions to Saint Joseph
---
---
---
---
---
---
---
Click to e-mail this site to a friend
---
---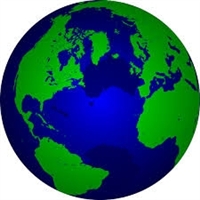 Special report (new): might we face 'electrical apocalypse'?
---
---
Pope heads back to Rome after dangerous, historic trip
'God will protect against coronavirus'
---
Priest arrested after 'psychotic' episode
---
Indonesian bishop to young men: stop occult ritual
---
Meteorologists fear intense tornado season
---
Austria suspends batch of AstraZeneca after death
---
Poll: nearly seventy percent want to be vaccinated
---
Occult watch? Wife of prince chose lotus dress for interview
---
Signs: Venezuelan money worthless
---
Big China Brother: emotion detection
---
Colleges (including 'Catholic ones) that send money to Planned Parenthood
---
---
---
---
---
`