PRIEST: WHAT I LEARNED FROM VATICAN EXORCISM COURSE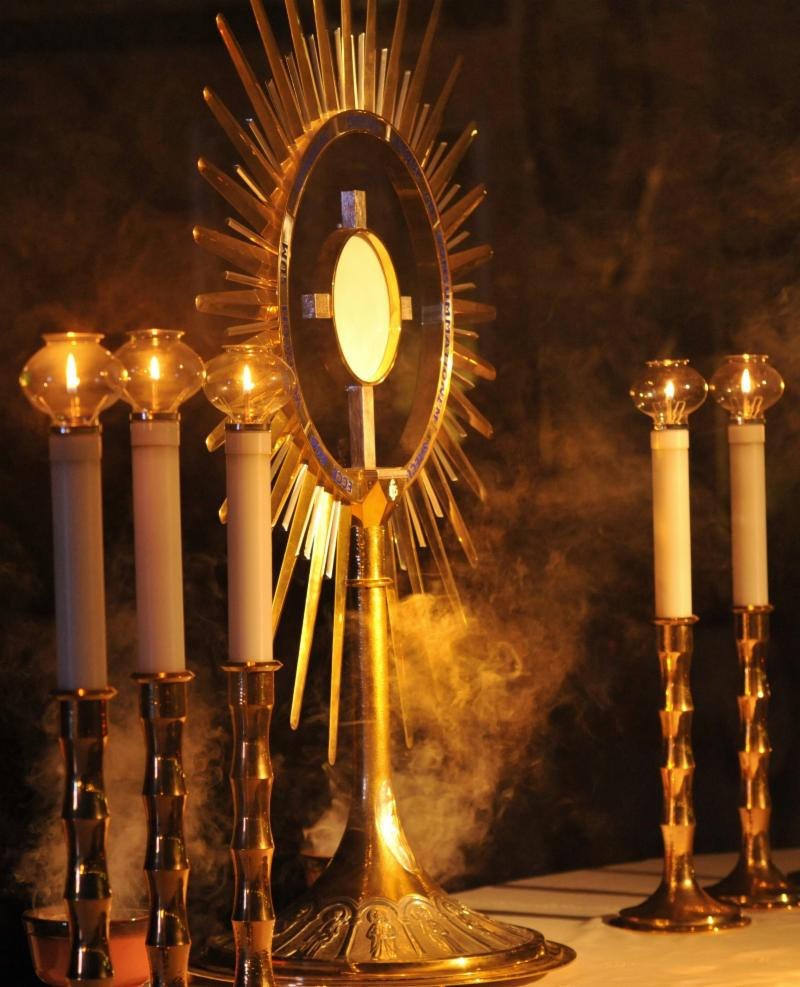 Month of the Sacred Heart

Mailbag: a 'miracle' in Argentina?
A confluence it is, as Mississippi floods major seismic fault area
---
Deep in Ukraine is a place where Mary appeared in a towering glow
---
Trump announces re-election bid, attacks Hillary at massive rally
Preacher kicks off rally mentioning 'demonic network'
---
Explaining the symbolism of the Sacred Heart
---
'Called out of the priesthood' (not)?
---
Why Pope may open door to married priests
---
Retreat New Mexico (Michael Brown): lifting the curtain on prophecy, interior life, the spiritual war
---
Did priest bilocate to Pio's funeral?
---
Stress is less when it's in God's timing
---
---
Saints of the day Mass readings Daily homily Mary's Message Novena to the Holy Spirit
---
Donations: we need and appreciate it
---
---
Sanders eyes run for Arkansas governorship
---
---
The tide that can carry Trump to victory
---
Rosary: 'It will change your life'
---
Poles block pro-gays from disrupting children at shrine
---
Did Jesus appear to this writer?
---
Venezuela apocalypse: desperate are robbing cemeteries
---
Vatican denies Benedict suffered minor stroke
---
Scientists investigate giant wolf head
---
Trump vows to remove 'millions' of illegals
---
World watch: battleground, Florida
---
Sorry times: 'Stomp on Jesus' professor now a candidate
---
The brief and tragic life of Charles Manson's son
---
Prayer need: minister dies in tragic crash
---
---
---
Health watch: signs of potassium deficiency
---
Polish priest ordained after cancer diagnosis dies
---
---
Sandy Hook father wins defamation suit against those who claimed it was hoax
---
Rugby star links transgenders to devil
---
---
Louisiana chef: trip to Fatima healed me
---
---
---
Click to e-mail this site to a friend
---
Strangest things: a new book by Michael H. Brown