THE PROPHETIC PULSE: WARS AND RUMORS
An anointed, beautiful, powerful gift
Saint Juan Diego
---
Nebraska priest killed in rectory assault
---
---
Pray for these folks in Ukraine
---
The priest who heard papal Confessions
---
Ex-priest sentenced for killing man in DUI
---
What the original Guadalupe image may have looked like
---
Pope: extreme vigilance needed against Vatican corruption
---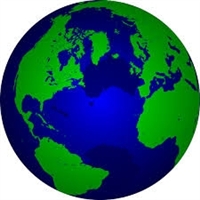 Special Report (new): An ancient mystery rears its head
---
The meaning of 'poor in spirit'
---
Pontiff: health making comeback
---
Group draws women to Guadalupe
---
Three things this priest always carries
---
---
Saints of Day Mass Readings Mary's Messages Prayer Requests Medjugorje Webcam St. Jude Litany
---
---
100-year-old goes to daily Mass
---
---
Okay, AI: what's the 'Feast of Immaculate Conception'?
---
New Argentine president: now a Jew?
---
---
Ave Maria sung in a stairwell!
---
Google censorship of Christians?
---
Latin Mass Christmas Novena-Enroll Family And Friends
206 Tours Catholic Pilgrimages Year-Round To Holy Land, Medjugorje, Fatima, Lourdes, Italy, Camino, Poland, Greece, Ireland, & More!