Does tremendous use of drugs sometimes reflect back on 'pharmakeia'?
---
Avila set for 500th birthday of Saint Teresa
---
---
---
Pope Francis takes bus to spiritual retreat
---
---
---
---
The 'trash' inside is what attracts 'flies'
---
Michael Brown retreat: spiritual warfare, healing; Richmond, Virginia
---
Imitation of Christ 5: of reading of Holy Scriptures
---
'Weeping,' 'bleeding' statues reported in Russia and Ukraine
---
Of anointing with oil and healing
---
Prayer Room  Meditation: saints of the day  Mass readings  Mary's Messages Homily of the Day  Vatican Video
---
---
Donations: we need and appreciate it! 
---
---
[Click here to make announcement]
Handmade, wooden caskets by the Trappist monks of New Melleray Abbey,888-495-0805
Free Seven Sorrow Rosary App for Apple
Read 'Penance: Walking with the Infant' for Lent
St. Benedict Blessing, armor for the spiritual battlefield
If you are stressed or depressed, you should read this
Ave Maria Conference, Ontario, CA, March 23
Free Seven Sorrows Rosary App DROID
[Please note that we cannot be responsible for all products, pilgrimages, and claims made by above announcements]
---
---
---
Santa Rosa diocese tackling spiritual roots of homosexuality
---
Mega-preacher paid to have book top list
---
---
Liberal report: Vatican trend against capitalism?
---
Archives: why the Shroud is real
---
---
Secular report: inside story on Archbishop Sheen miracle
---
Click to e-mail this site to a friend
---
---
Incredible: 50% off Divine Mercy Images for your church
See how a mother of 13 lost almost 100 pounds!
Pilgrimage to Lourdes-Assisi-Rome
God hears the cry of the poor! Do we?
What if a crisis occurs and there's no doctor?
Magnificat Tours Catholic pilgrimages 2014 - Canonization of John Paul II &John XXIII, Medjugorje, Italy, Holy Land, Fatima and Lourdes, 877-333-9290
206 Tours Pilgrimages -- the Holy Land, Italy, Fatima, Lourdes, Medjugorje, Poland, year round with Catholic priest and Mass daily
Fr. Joseph Whalen, Fr. John Welch, Lenten Retreat, Greenville, RI, March 8, Lenten Healing Service, Grafton, MA, March 11, Monthly Healing Service, Upton, MA, March 13
Free Trappist Caskets catalog and documentary DVD, 888-495-0805
Holy Mass, Talk, Adoration and Healing Service with Alan Ames, St. Philip Neri Church, Bronx, NY, 718-930-3834
[Support Spirit Daily through its bookstore, gift shop]
---
Terror watch? Jet was far off course
---
Search extends to jungle, mountains
---
Pharmakeia: hanging up on a charity seeking help for cancer victim?
---
Ukraine calls up national guard
---
Japan building huge stockpile of plutonium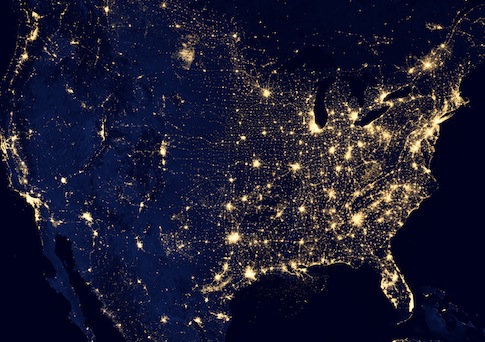 ---
U.S. electrical grid 'inherently vulnerable' to sabotage
---
'Brain-dead' teen awakens as family sings hymns
---
---
Archdiocese: Dolan not backing homosexuality
---
Canada: epicenter of 'frostquake' found
---
African priest denies killing bishop
---
Swedish mega-churcher shocks throng by turning Catholic
---
---
Osteen's church robbed of $600,000
---
Flocking to a small town to avoid 'tech allergy'
---
---
---
A powerful novena to Saint Joseph
---
Fear of Fire on Kindle; A Life of Blessings on Kindle,  Nook; The Other Side on Kindle, Nook; Life Missions, Family Healings on Kindle, Nook; The God of Miracles on Kindle, Nook; Tower of Light on Kindle, Nook;  The Spirits Around Us on Kindle, Nook;  After Life on Kindle, Nook; The Seven on Kindle
  Book specials; Books by Michael Brown
Michael Brown prophecy retreat: Richmond, Virginia

 

Click here to refresh Spirit Daily; Spirit Daily is operated seven days a week and all day; in event of outage go to www.spiritdaily.net or www.spiritdaily.org
Mobile version of website: http://www.spiritdaily.com/mobile.htm
Spirit Daily pilgrimage to canonization of John Paul II (waiting list)
---