____________________
Michael Brown Retreat, February, Vero Beach!
Once more, it's approaching time for our annual Florida. This time it will be Vero Beach in central Florida, accessible to those living on either coast and from Orlando and Daytona to the Miami area. The date and time: Saturday, February 4, 10 a.m. to four p.m., at the Hampton Inn and Suites by Hilton, 611 20th Place, Vero Beach downtown [see below for directions]. The speaker: Michael Brown. The topics?
Much, much new to discuss -- from a new book to the potent and volatile political scene here in the U.S. In fact, Mr. Brown will discuss everything from the hidden Catholic foundation of this country to the recent election and what it may portend (as well as the opponent who was defeated and what that might have meant and may still in the future).
Are we out of the woods? Or do we face unseen dangers? We are faced with the urgent last chance to reclaim America!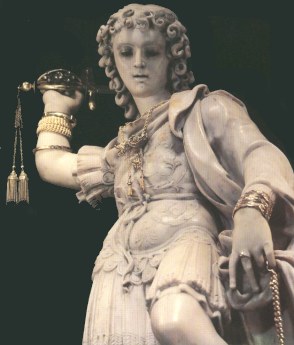 What -- prophetically -- is in the wind? Drawing from apparitions since the end of World War Two (the last major chastisement), Mr. Brown will review the slow-gathering but powerful momentum of prophecies.
And that will hardly be all. There will as always be new information on near-death experiences (and what they tell us about Heaven, hell, and purgatory -- the afterlife); spiritual warfare (and our times); family healing; and other spiritual and mystical topics -- for we are the "mystical body of Christ."
Please let your friend and relatives know. The retreats -- now going on twelve years -- have changed but continue to elicit strong positive reactions!
Please note that those driving or flying more than a hundred miles can call for a discount, and there will also be a discount for groups of five or more.
Times are intense and will become more so but the spiritual help of Heaven is also intense -- in our society but more to the point with each of us personally!
Admission can be purchased on-line with button below; or by calling 386-446-8139 between 9 a.m. and 5 p.m. EST weekdays or via mail by check to: Spirit Daily, 11 Walter Place, Palm Coast, Florida, 32164. Please note that there are no tickets issued; attendees will be on a list at door. If there is room, there will be door admittance. Priests, nuns, and deacons are free. Groups of five or more coming together receive a special discount [call 386-446-8139 to arrange].


Return to home page www.spiritdaily.com