---
Go to www.spiritdaily.com for most up-to-minute site
---
PROPHECY BEAT: SOBERING ALLEGED MESSAGES
---
When a 'sign' in the sky portends war, can it be a civil one?
---
---
Woman killed as car veers into crowd watching eclipse
---
Video: Trump's tough words on terrorists
---
---
---
Prayer need: pastor who fought witchcraft stabbed to death
---
Pope says migrants' rights should over-rise national security
---
---
Rare glimpse of America's 'super-nukes'
---
---
---
Never forget the Nazis' occult roots
---
Why are demons allowed to roam the earth?
---
Giant statue of Saint Charbel to be installed
---
---
Apparitions too frequent? Archbishop compares to daily revelations of Saint Faustina
'The seers couldn't be lying so long'
---
---
Saints of the day Daily Prayer  Mass readings Daily homily Vatican Videos Mary's Messages Papal tweets Adoration Novena for our nation
---
Donations: we need and appreciate it!
Michael H. Brown retreat in Omaha
Holy Land with Michael H. Brown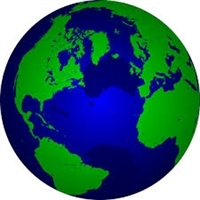 Special Report (new): of eclipses and alleged prophecies from beyond
---
---
Parents call for 'digital detox'
---
---
---
Bishops exhort against fake news' on social media
---
Click to e-mail this site to a friend