Evangelicals hail Pope's visit
---
Summer oddities: a glance at unusual depictions of Mary
---
Report: decision on Medjugorje may be 'imminent'
---
Michael Brown retreats: south Los Angeles, Santa Barbara
---
The first World War and the angel standing in the sun
---
Long Island bishop: talk of priest shortage is 'nonsense'
---
Heresy: two hundred female 'priests'
---
Can Milwaukee diocese pay its bills?
---
The prophetic pulse: alleged messages warned of 'unending religious wars'
---
'Flame of Love' messages got especially intense in mystic's final years
---
Climb every mountain: joy is marker of good spiritual life
---
Prayer Room  Meditation: saints of the day  Mass readings Homily of the Day Mary's Messages  Vatican Video
---
Donations: we need and appreciate it!
---
Michael Brown retreat in Danbury, Ct.
---
---
[Click here to make announcement]
Story of Father Sudac Documentary
Assumption Mass Novena with card. Enroll family and friends.
Christian Company - Totes, Bags, Purses - Great opportunity!
"As of Me what I ask of you" (Ecclesiastically approved locution)
'Healing the Family Tree' Retreat in Medjugorje with Fr. Michael Barry, SS, CC, Oct 8-16, 2014
Wish I had learned this in 3rd grade!
See how a mother of 13 lost almost 100 pounds!
What if a crisis occurs and there's no doctor?
Magnificat Tours Catholic pilgrimages 2014 - Medjugorje - June, Sept, Oct, Dec-Shrines of Italy - Sept 30, Holy Land - Nov 4, 877-333-9290
'Medjugorje is the spiritual center of the world'-- JPII. Be connected!
206 Tours Pilgrimages -- the Holy Land, Italy, Fatima, Lourdes, Medjugorje, Poland, year round with Catholic priest and Mass daily
Free online Catholic theology video presentations
If you are stressed or depressed, you should read this
[Please note that we cannot be responsible for all products, pilgrimages, and claims made by above announcements]
---
---
---
---
Ministering at lewd nightclubs: would Jesus?
---
---
---
Blogwatch: fashion Catholic style
---
Why 'Rosemary's Baby' gives you the creeps
---
Click to e-mail this site to a friend
---
---
The Sacred Heart World Congress, Oct 2-5, Irvine, CA, featuring Fr. Michael Gaitley, Dr. Timothy O'Donnell, Bishop Vann and many more. Register online at: www.sacredheartapostolate.com
St. Benedict Blessing, armor for the spiritual battlefield
Free Seven Sorrows Rosary App DROID 
---
Signs: massive die-off of sea creatures along West Coast?
---
Bombing destroys Catholic school in Gaza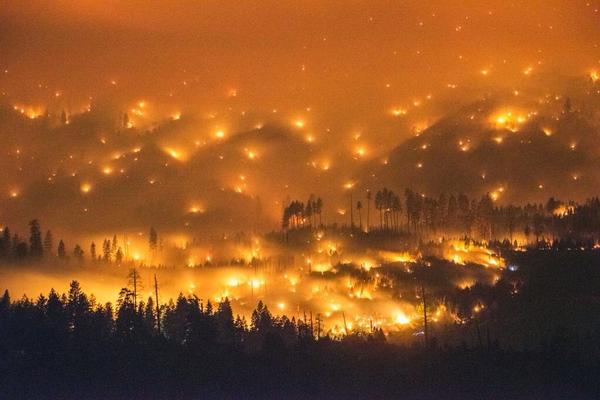 ---
Rare footage: mass slaughter in Iraq
---
Wildfires threaten giant Sequoias
---
More holes appear in earth's crust
---
Prayer need: alarming trend in nudity shows
---
Florida criminal tried to prevent Mass
---
Jihadists destroy St. George's mausoleum in Mosul
---
Mammon watch: a third in U.S. facing debt collectors
---
Majority of Americans want refugee children sheltered
---
Prayer urgency: missionary groups call for evacuation from Liberia
---
---
---
---
How much of Planned Parenthood's evil is in the classrooms?
---
---
---
Fear of Fire on Kindle; A Life of Blessings on Kindle, Nook; The Other Side on Kindle, Nook; Life Missions, Family Healings on Kindle, Nook; The God of Miracles on Kindle, Nook; Tower of Light on Kindle, Nook; The Spirits Around Us on Kindle, Nook; After Life on Kindle, Nook; The Seven on Kindle
Book specials
Books by Michael Brown
Click here to refresh Spirit Daily; Spirit Daily is operated seven days a week and all day; in event of outage go to
www.spiritdaily.net or
www.spiritdaily.org
Mobile version of Spirit Daily
---